Your bed in paradise "Tannheimer Tal"!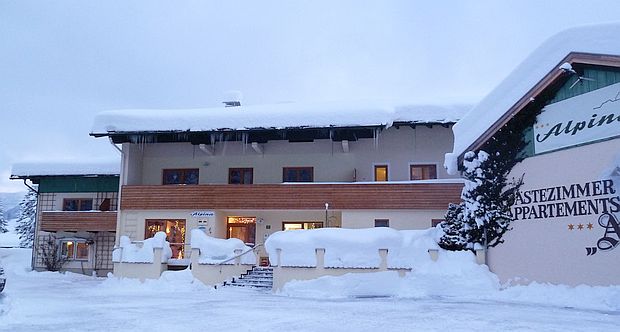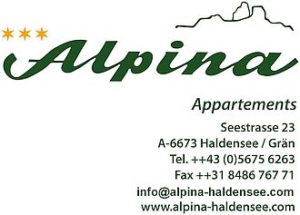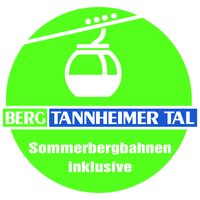 We are glad that you are visiting our website. We hope that it will encourage you to want to meet us in person very soon.
We are pleased to be able to introduce our house, which we have run since December 2010, to you in this way.
The Alpina itself was built in the 70's, and from the first has offered the possibility for guests to feel welcome in a friendly atmosphere, for a long or short stay.
With its apartments in cosy Tyrolean style, it allows you after interesting and exciting days, to rest and relax in the Alpina. Your nights should be relaxing, and your days active. Start your day with a cosy breakfast in your flat, if you desire, we will organize fresh rolls everyday but sundays and bank holidays. Befor you enjoy a nice dinner in one of the restaurants nearby or in your flat we recomment to relax in our panorama sauna for a small fee.
Surrounded by picturesque mountains, the Tannheim valley offers impressive and unforgettable moments in all seasons. For our guests the cables up to the mountains in Grän, Tannheim und Schattwald are included from May to October, that means for the duration of your stay, you can use the three cables once a day up and down free of charge, as well as the pool area of our lake.
Whether you prefer hiking, climbing, cross-country skiing, skating, downhill skiing, paragliding, cycling or motorcycling, you are in the right place here.
Now look through our pages to get an impression of our house and its surroundings.
If we have aroused your interest, we will be pleased to answer your questions either on the telephone or e-mail info@alpina-haldensee.com. It is also possible to book by clicking on "Direct booking" for your desired visit, you find us in facebook at: Alpina – Haldensee.